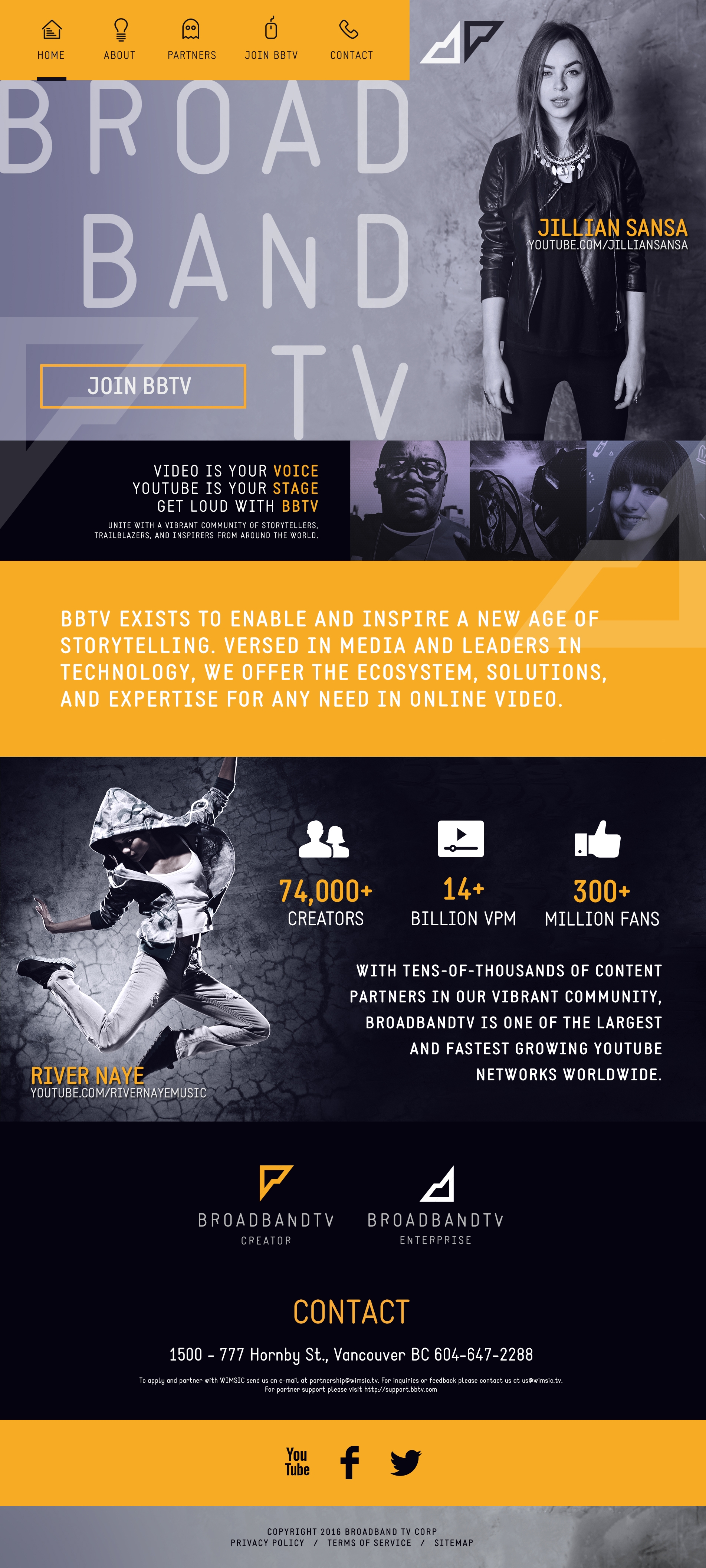 About This Project
I worked at BroadbandTV for nearly three and a half years, at which time I watched a small company of 11 people grow to an enormous enterprise of 200+ people, and an huge influencer in the online media industry.
Re-Design
After nearly a decade in business, the BroadbandTV brand had evolved and needed a corporate identity redesign to match. The redesign needed to represent both sides of the business; the enterprise side that provides online video services for corporations like Sony and the NBA, and the consumer side which provided guidance, growth and sponsorship opportunities for YouTube creators partnered with its networks.
Concept
Playing around with the shape of a lower case B, I created an icon that represented the enterprise/growth side of the company, and when rotated, represented the social/creator side to the company. I created a general visual identity around this, a mock website homepage design, alternate expressions for the logo, and mock imagery for social platforms.
In the end, BroadbandTV decided to take an entirely different route with their brand and visual identity, straying from the idea of duality and avoiding a complete head-to-toe brand overhaul altogether. Instead, they opted to improve upon their prior logo with a simple shape and acronym.
Project Type
Rebranding Concept
Client
BroadbandTV Corp.
Software Used
Adobe Illustrator, Adobe Photoshop